Award-Winning Pineapple Cider
Let's Get Tropical
🥈 Silver winner of the 2017 World Cider Championships
For an exotic twist, we have blended heirloom bittersweet and culinary apples with a taste of the tropics. Golden, ripe, and delicious pineapples have been married into our dry cider to give you a refreshing pineapple experience!
Flavor: Tropical, pulpy, pineapple
Aroma: Tropical fruit, ripe
Food Pairings: Al Pastor tacos, Spicy Indian dishes, and Caramel desserts
At Austin Eastciders, we use real fruit in our ciders. This means there might be some pulp inside. Please gently swirl your cider before enjoying the goodness. Cheers!
Sold in 6 packs, 12 packs, Variety Packs, and 19.2 oz cans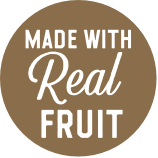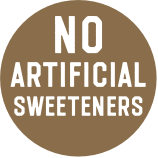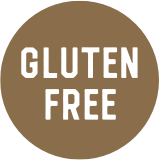 Cider crafted lighter
Did you know our cider contains roughly two-thirds less sugar than our largest competitors? That means less time spent at the gym, more time enjoying a cider you can feel good about drinking.
Mix It Up
Pineapple Mango Rum Punch
By Austin Eastciders Austin, TX
Ingredients:
3 oz. Austin Eastciders Pineapple Cider
1.5 oz. Coconut Rum
2 oz. Mango Juice
Splash of Grenadine
Procedure:
Add all ingredients to a glass of ice. Stir, and enjoy!
By Greg Mercurio Bar Manager at Brass Tap North Austin
Ever dreamt of living in a pineapple under the sea? This might be the next best thing.
Ingredients:
1.5oz peach vodka
½ oz Cointreau (optional sweetener)
Orange juice
Pineapple Austin Eastciders
Procedure:
In a white wine glass add peach vodka and Cointreau over ice
Fill two-thirds of the way with Pineapple Austin Eastciders
Top with orange juice
By Caleb Clayton Sales Manager and Mixologist for Austin Eastciders San Antonio, TX
A cocktail that actually tastes like vacation. Umbrella is not included.
Ingredients:
6 oz Austin Eastciders Pineapple Cider
2 oz coconut rum
Procedure:
Add to rocks glass
Top with splash of grenadine
Garnish with slice of pineapple
The Best Cider Comes From Texas
Could we move to an apple producing region, grow our own apples and make cider? Sure, but it wouldn't be the delicious and complex cider we make today in good ol' Texas. The most important thing to us is sourcing the best cider apples and using only high quality natural ingredients.