Award-Winning Blood Orange Cider
Orange You Happy
🥈 Silver winner of the 2017 World Cider Championships
We blended blood oranges from Italy with bittersweet heirloom apples to create a cider with a zesty twist. With just the right amount of sweet and citrus flavors, our Blood Orange Cider is sure to brighten your day.
Flavor: Medium-bodied, Bittersweet, Crisp, Raspberry, Grapefruit
Aroma: Citrus, Apples, Orange Zest
Food Pairings: Shrimp tacos, blue cheese, dark chocolate, and with brunch

At Austin Eastciders, we use real fruit in our ciders. This means there might be some pulp inside. Please gently swirl your cider before enjoying the goodness. Cheers!
Sold in 6 packs, 12 packs, Variety Packs, and 19.2 oz cans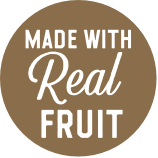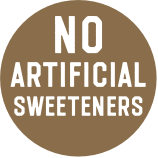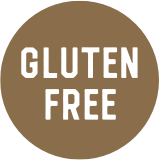 Cider crafted lighter
Did you know our cider contains roughly two-thirds less sugar than our largest competitors? That means less time spent at the gym, more time enjoying a cider you can feel good about drinking
Mix It Up
Winter Citrus Vodka Smash
By Austin Eastciders Austin, TX
Ingredients:
3 oz. Austin Eastciders Blood Orange Cider
1.5 oz. Vodka
1.5 oz. Fresh Lime Juice
3 oz. Grapefruit Juice
1.5 oz. Blood Orange Juice


Procedure:
Add all ingredients to a glass with ice, stir, and enjoy!
The Bigger, Better Cider (The BBC)
By Nick Bustillos Bartender at Weather Up East Austin
The newest to the Austin Eastciders family, our Blood Orange Cider can do no wrong. Add vodka or tequila and you've got a cider cocktail that's bigger, better and ready to take on the world. Let's get zesty, y'all!
Ingredients:
3/4 oz lime juice
1 oz vodka (or tequila)
3/4 oz Galliano Italian liqueur
Procedure:
Dry shake to emulsify
Pour over ice in a tall Collins glass
Top with Austin Eastciders Blood Orange Cider
Add Peychauds bitters to taste
Garnish with slice of blood orange
The Best Cider Comes From Texas
Could we move to an apple producing region, grow our own apples and make cider? Sure, but it wouldn't be the delicious and complex cider we make today in good ol' Texas. The most important thing to us is sourcing the best cider apples and using only high quality natural ingredients.