Award-Winning Texas Honey Cider
Honey Bee Mine
🥇 Gold Winner of the National Honey Board's 2023 Honey Beer Competition: Cider category
Austin Eastciders Texas Honey Cider is a blend of bittersweet apples and dessert apples with Texas honey to create a delicious cider with a hint of sweet.
Flavor: Apple, Honey, Nutty, Creamy, Caramel
Aroma: Floral
Food Pairings: Grilled chicken, Waldorf salads, and Lighter, nuttier cheese like Swiss or Manchego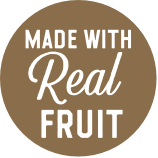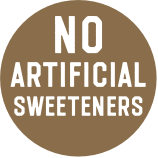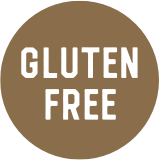 Cider crafted lighter
Did you know our cider contains roughly two-thirds less sugar than our largest competitors? That means less time spent at the gym, more time enjoying a cider you can feel good about drinking.
Goodbye Sweet, Hello Honey
Mix It Up
By Austin Eastciders Austin, TX
Ingredients:
1 Can Austin Eastciders Texas Honey Cider
1.5 oz. Bourbon
1.5 oz. Orange Juice
0.5 tsp Honey

Procedure:
Add all ingredients to a glass of ice, stir. Or, add all ingredients to a pan and warm over medium heat. Enjoy!
By Paul Chapin Bar Manager at Yard Bar North Austin
Where the sidewalk ends...and the party begins. This cocktail combines classic ingredients with traditional honey cider for a new twist on an old fashioned.
Ingredients:
1/2 oz lemon juice
1 oz rye whiskey (bulleit)
2 shakes orange bitters (bitter truth)
1 can of Austin Eastciders Texas Honey Cider

Procedure:
Build in a shaker tin with ice
Add 1 oz rye whiskey
Add 1/2 oz lemon juice
Shake hard; strain chilled ingredients into 12 oz cup over fresh ice
Top off with Austin Eastciders Texas Honey
Top with 2 shakes Orange bitters
Garnish with an orange peel
By Caleb Clayton Sales Manager and Mixologist for Austin Eastciders San Antonio, TX
There's really nothing you can't do with a little rye whisky and our Texas Honey cider. Feeling zesty? Add a little lemon and a little ginger and you've got yourself quite a cocktail.
Ingredients:
1/2 oz lemon juice
3/4 oz ginger syrup
1.5 oz rye whiskey
Procedure:
Shake with ice until chilled
Pour into a Collins glass
Top with Austin Eastciders Texas Honey Cider
Garnish with candied ginger
The Best Cider Comes From Texas
Could we move to an apple producing region, grow our own apples and make cider? Sure, but it wouldn't be the delicious and complex cider we make today in good ol' Texas. The most important thing to us is sourcing the best cider apples and using only high quality natural ingredients.