Mike's Hot Honey Cider
SWEET & SPICY NECTAR
Introducing Imperial Stash: Mike's Hot Honey Cider 🔥🍯  
It's better to party together. We partnered with Mike's Hot Honey® to blend their sweet and spicy nectar with our Imperial cider, creating the perfect pairing for pizza, hot sandwiches and spicy afternoons. Artist Robert Lin brings the HEAT with this can design @robertlin.
Appearance: Gold & cloudy
Taste: Sweet honey, chilis, crisp apple with a lingering heat

Aroma: Earthy, honey, hot, fresh
Food Pairings: PIZZA!, Fried Chicken, Chicken & Waffles, Breakfast Sandwiches, Brunch, Vanilla Ice Cream, Charcuterie/ Cheese Board.

Key Ingredient: 
Honey: Mike's Hot Honey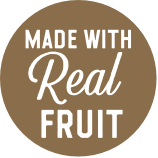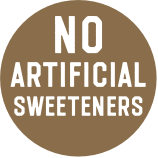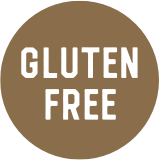 Cider crafted lighter
Did you know our cider contains roughly two-thirds less sugar than our largest competitors? That means less time spent at the gym, more time enjoying a cider you can feel good about drinking
Imperial Stash Series
Our Imperial Stash series is an experimental line of high octane ciders that combines the creative spirit of Austin's East Side with craft and culinary flavors for a unique sensory experience with every new cider.
Ft. Artist: Robert Lin
🔥🥫Robert Lin goes CRAZY with this can art, matching the uniqueness of the flavor within, the stylized, limited edition can features a honey drip print around the rim and holographic honeycomb and bee motifs, amongst many other special elements! "When Austin Eastciders approached me about this new collaboration with Mike's Hot Honey, I was pumped to be a part of it," said Robert Lin, designer and owner of Robert Lin Design. "The combination of the two flavors was unexpected, but also perfectly matched with Austin Eastciders' love of doing things differently. I wanted to bring something unexpected to the can design, as well, which is what inspired the Flaming Honey Bees—a special crew of honey-makers bringing their secret ingredient to an unexpected new cider. I'm pumped for people to try it." (Robert Lin)
Ingredients
1.5 oz Bourbon
.5 oz Simple
.5 oz Amaro
.75 oz Lemon Juice
Dehydrated Lemon (for garnish)
Directions:
Add the bourbon, lemon juice, & Amaro into a shaker with ice, and shake until chilled. Strain into a coupe glass, top with Hot Honey Cider, and garnish with dehydrated lemon.
🐝🐝🐝
📸 David Jeffers (@davefotogram)
🍹 Rick Castañeda Mendez (@rick_cast)