Passion Fruit Cider
The Passion is Real
Feel fantastic sipping on sunshine with Passion Fruit Cider. Developed as a fan-favorite in our tasting rooms, you're sure to have strong feelings about this one! ☀️ 💜 🔥
Flavor: Sweet and tart passion fruit with notes of citrus, grapefruit, and a tropical twist

Aroma: Passion fruit, orange, crisp apple, and notes of mango
Food Pairings: Hawaiian BBQ, coconut curry, mascarpone, and sorbet
At Austin Eastciders, we use real fruit in our ciders. This means there might be some pulp inside. Please gently swirl your cider before enjoying the goodness. Cheers!
Sold in 6 packs & Variety Packs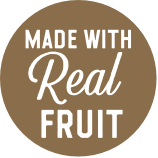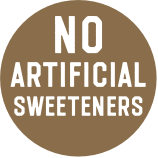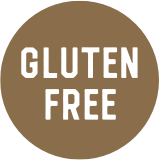 Cider crafted lighter
Did you know our cider contains roughly two-thirds less sugar than our largest competitors? That means less time spent at the gym, more time enjoying a cider you can feel good about drinking.
LIMITED RELEASE SERIES
Our limited release series of seasonal rotating flavors are highly sessionable, seasonable, and will only be available for a short period, so get them while you can!
Mix it up
Passionate From Miles Away
By Austin Eastciders Austin, TX
Passionate From Miles Away... an Austin Eastciders Passion Fruit Mai Tai
Ingredients:
6 oz Passion Fruit Cider
1.5 oz Light Rum
1.5 oz Dark Rum
0.75 oz Orange Liqueur
0.75 oz Fresh Lime juice
0.75 oz Passion Fruit Puree
0.5 oz Orgeat Almond Syrup
Sliced Passion Fruit, Orange & Lime Wheel, Lemon Wheel, Mint, & Maraschino Cherry
Procedure:
Blend the rums, orange liqueur, fresh lime juice, passion fruit puree, and orgeat in a shaker with
ice and mix until cold. Strain into tiki glass with crushed ice and top with Passion Fruit Cider. Dress with orange & lime wheel, mint, passion fruit, and maraschino cherry.
☀️ 💜 🌴
Passion Fruit Ranch Cider
By Austin Eastciders Austin, TX
Ingredients:
1 can Passion Fruit Cider (~ 9-10 oz)

1 oz. Tequila Blanco or Jalapeño Infused Tequila

0.5 oz Fresh Lime Juice

0.5 oz Topo Chico Sparkling (Regular or Lime)

Lime Wedge

Chamoy and/ or Tajin 
Procedure:
Crack open a can of Austin Eastciders Passion Fruit Cider and cool off with about 3 oz of cider so that you leave room for remaining ingredients. Float the tequila, Topo Chico, and fresh lime juice on top of cider. Swirl can and garnish with lime, Chamoy and/or Tajin on the rim. 
☀️ 💜 🌴